Your Instax is not limited to taking selfies or regular photos.
There are many unique ways you can use it for. Here are some very creative examples.
1. Easy Holiday Gift Tags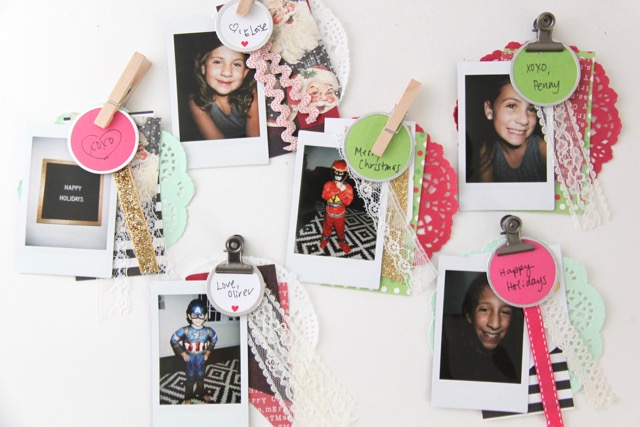 http://smashedpeasandcarrots.com/
You can personalize gift tags this holiday. Show off your creativity (and your Instax) in a fun way.
2. Organize Your Shoes
http://instax.com/
Find your favorite shoes at a glance by using this well-organized storage system.
 3. Toy Organization
http://instax.com/
Like shoes, Toys can benefit from a little bit of Instax organization, too. Not only do you have an organized system to store toys, but your kids can also learn the names of the toys at the same time.
Learning without knowing. Brilliant, huh? 🙂
4. Wall Art
thecaldwellproject.com
Check out this tutorial on how to design a geometric wall art. It's really awesome.
5. Wedding Seating Chart
rusticweddingchic.com
Super easy and creative way to show the seating chart.
6. Outdoor Decoration
stylecaster.com
Instax fun can go outdoors, too. Look at this pleasant outdoor decoration.
7. Party Decoration And Favor Two-In-One
melzinha1234.tumblr.com
Wow your guests with this entertaining party decoration and conversation starter.
8. Photo Snowglobes
designmom.com
Use Instax pictures for these adorable Christmas crafts. These are fun for kids to make and great stocking stuffers to give.
 9. Silly Puzzle Blocks
acoupleofcraftaddicts.blogspot.com
You can do this using toy blocks or magnets. What an unique toy and display!
10. Scene Collage
instax.com
Make a poster or a panoramic picture using Instax.